TAFSIR MAQASIDI OF SURA AL-FURQAN (25): 74 IN RELATION TO THE EMERGENCE OF THE KID INFLUENCER
M. Riyan Hidayat

UIN Sunan Kalijaga Yogyakarta

Aty Munshihah

UIN Sunan Kalijaga Yogyakarta

Almujahid Almujahid

Thoriqotul Faizah
Keywords:
Exploitation, Kid Influencer, Sura Al-Furqan (25): 74, Child
Abstract
It is normal for the popularity of the parents to affect the popularity of the child in the age of information and communication technologies. However, many Indonesian popular personalities actually purposefully incorporate their kids in their job because the kids have many admirers who genuinely appreciate them. Whether we are aware of it or not, the digital era has an influence on the term influencer's rise in a range of age groups, including youngsters. Influencers play a common role in the digital world, but influencers are also held in high regard by young people (kids). The use of Kid influencers frequently serves as a means of subsistence and promotes the use of child exploitation. In order to analyze sura Al-Furqan (25): 74 and find maqasid and moral notions, this study uses library research and Tafsir Maqasidi. Tafsir Maqasidi is used since it falls under the contemporary category and has applications for solving current issues. According to this study, sura Al-Furqan (25):74 is not merely a lofty ideal; it must be put into practice by parents in a variety of roles toward their children. This verse also contains maqasid aspects that lead to hifs nafz and hifz nasl.
Downloads
Download data is not yet available.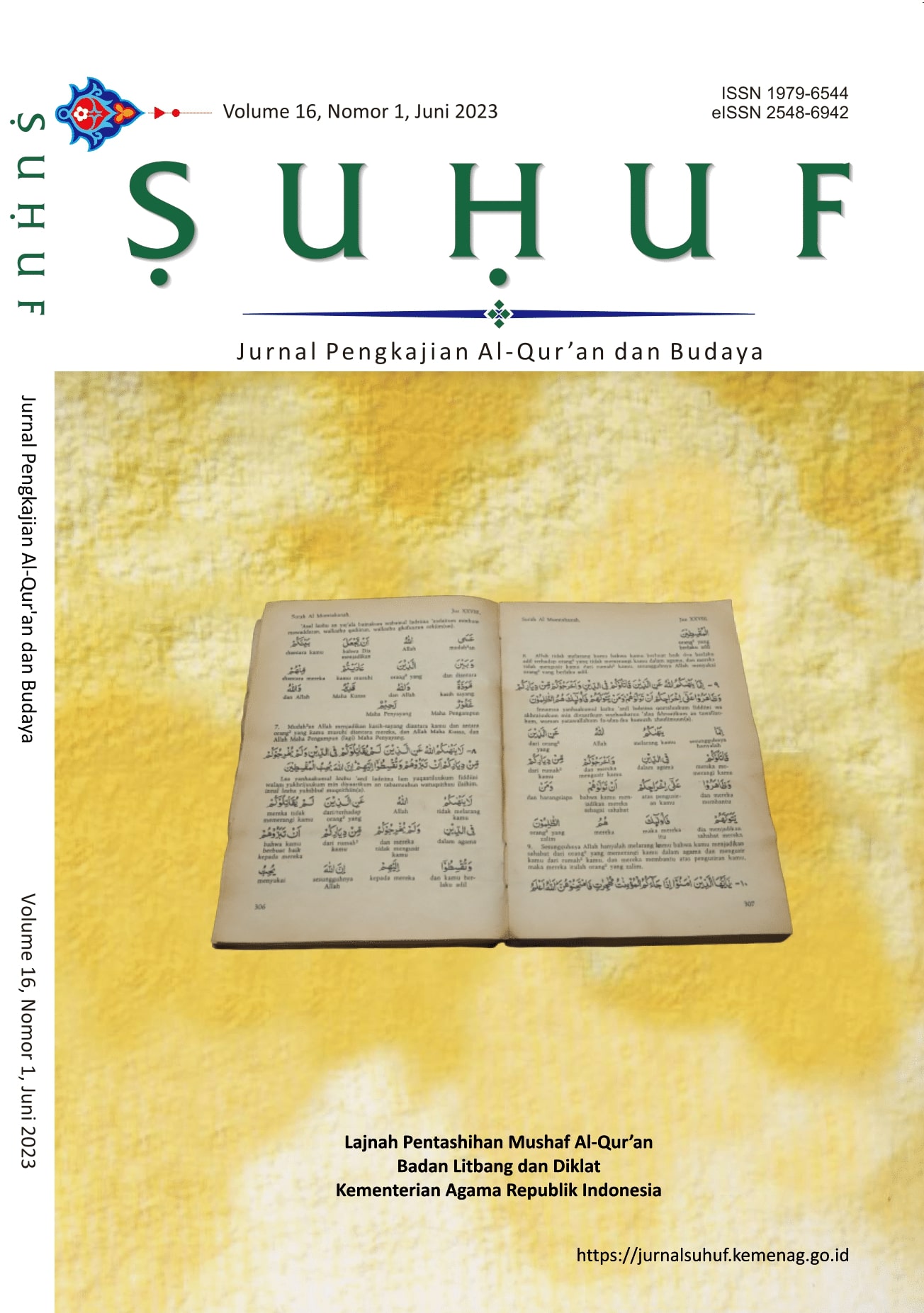 How to Cite
Hidayat, M. R., Munshihah, A., Almujahid, A., & Faizah, T. (2023). TAFSIR MAQASIDI OF SURA AL-FURQAN (25): 74 IN RELATION TO THE EMERGENCE OF THE KID INFLUENCER. SUHUF, 16(1), 207-224. https://doi.org/10.22548/shf.v16i1.818
Copyright (c) 2023 SUHUF
This work is licensed under a Creative Commons Attribution-NonCommercial-ShareAlike 4.0 International License.