FROM READING THE QUR'AN TO LEARNING ARABIC LANGUAGE
(The Qur'anic Commentaries of Hamka (1981 - 1908) and Quraish Shihab (b. 1944) on The Arabic Language of the Qur'an)
Yunita Yunita

Magister Pendidikan Bahasa Arab, UIN Sunan Kalijaga
Keywords:
Arabic Language, Indonesian Tafsir, Hamka, Quraish Shihab
Abstract
This article discusses the Qur'anic verses (Q. 12: 2, Q. 13: 37, Q. 20: 113, Q. 26: 195, Q. 39: 28, Q. 41: 3, Q. 41: 44, Q. 42: 7, Q. 43: 3, Q. 46: 12) that talk about the nature of the Qur'an as an Arabic text (kitab ʿArabī), and how two Indonesian mufassirs (Hamka and Quraish Shihab) use them to urge readers to learn Arabic. Their works are chosen because they are the two most prominent Qur'anic commentators of the country. This qualitative research concludes that the two mufassirs employ variety of strategies to raise the status of the Arabic language and encourage readers to learn them, including (1) a historical trajectory to the biography of the Prophet Muhammad, (2) an emphasis on the universality of the Prophet's missionary, (3) on the privileges of non-Arabs (al-ʿajam) who master the Arabic language, and (4) on the uniqueness and peculiarities that the language possesses in comparison to other languages.
Downloads
Download data is not yet available.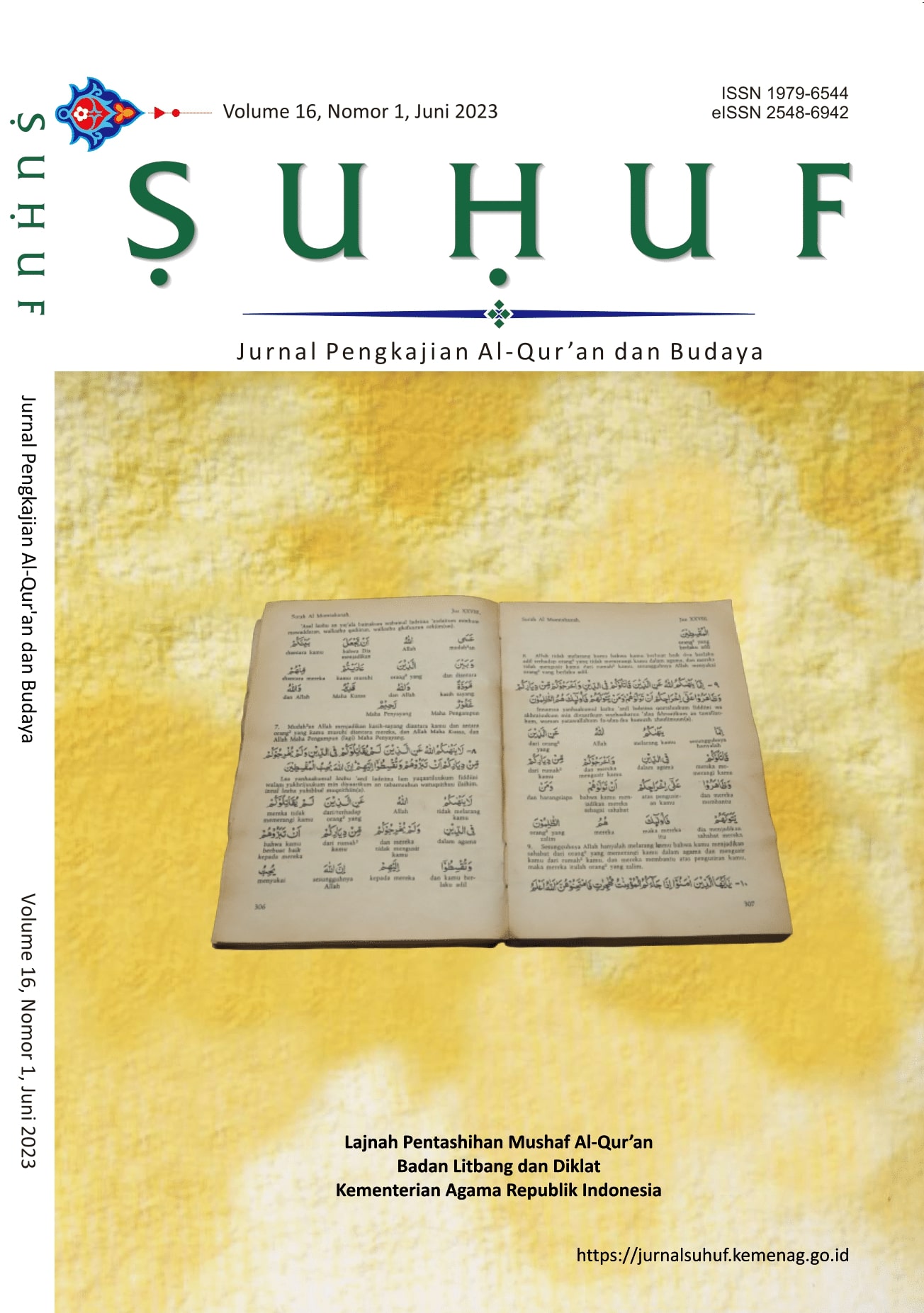 How to Cite
Yunita, Y. (2023). FROM READING THE QUR'AN TO LEARNING ARABIC LANGUAGE. SUHUF, 16(1), 225-240. https://doi.org/10.22548/shf.v16i1.864
Copyright (c) 2023 SUHUF
This work is licensed under a Creative Commons Attribution-NonCommercial-ShareAlike 4.0 International License.