"Quranreview": Interaksi Anak Muda Muslim dengan Al-Quran di Era Digital
Iqomah Richtig

UIN Sunan Kalijaga

Muhammad Saifullah

Institut Ilmu Quran (IIQ) Annur Yogyakarta
Abstract
Abstract
In the digital age, the Quran doesn't only live in the Muslim society, but also in the virtual space. In the context of Indonesia, it has sufficiently developed. Some virtual receptions of the Quran have emerged with their particular appearance which is relatively different from its offline. "Quran Review" is the instance which claims itself as a Quranic Start-Up utilizing digital platforms to encourage and make millennial Muslim closer to the Quran. Since 2019, "Quran Review" has reached 319k followers on Instagram and provided various online agenda. In addition to virtually promoting the Quran by interpreting verses, it also proposed some paid programs. Despite scholars have discussed the Quran and social media in the mode of interpretation and aesthetic reception, little attention has been paid to the reception linked closely to business. In order to contribute to the existing studies, this article aims to explore that one and capture a recent development of Quranic reception in the virtual space through "Quran Review". By mean of netnography and interview methods, we argue that in digital platforms the Quran is approached in a millennial and dynamic way—involving pop culture and current issues—discussed popularly, and engaged in an undoubtedly lucrative way.
Keywords: The Quran, Digital Platform, Millennial, Lucrative, Quran Review.
Downloads
Download data is not yet available.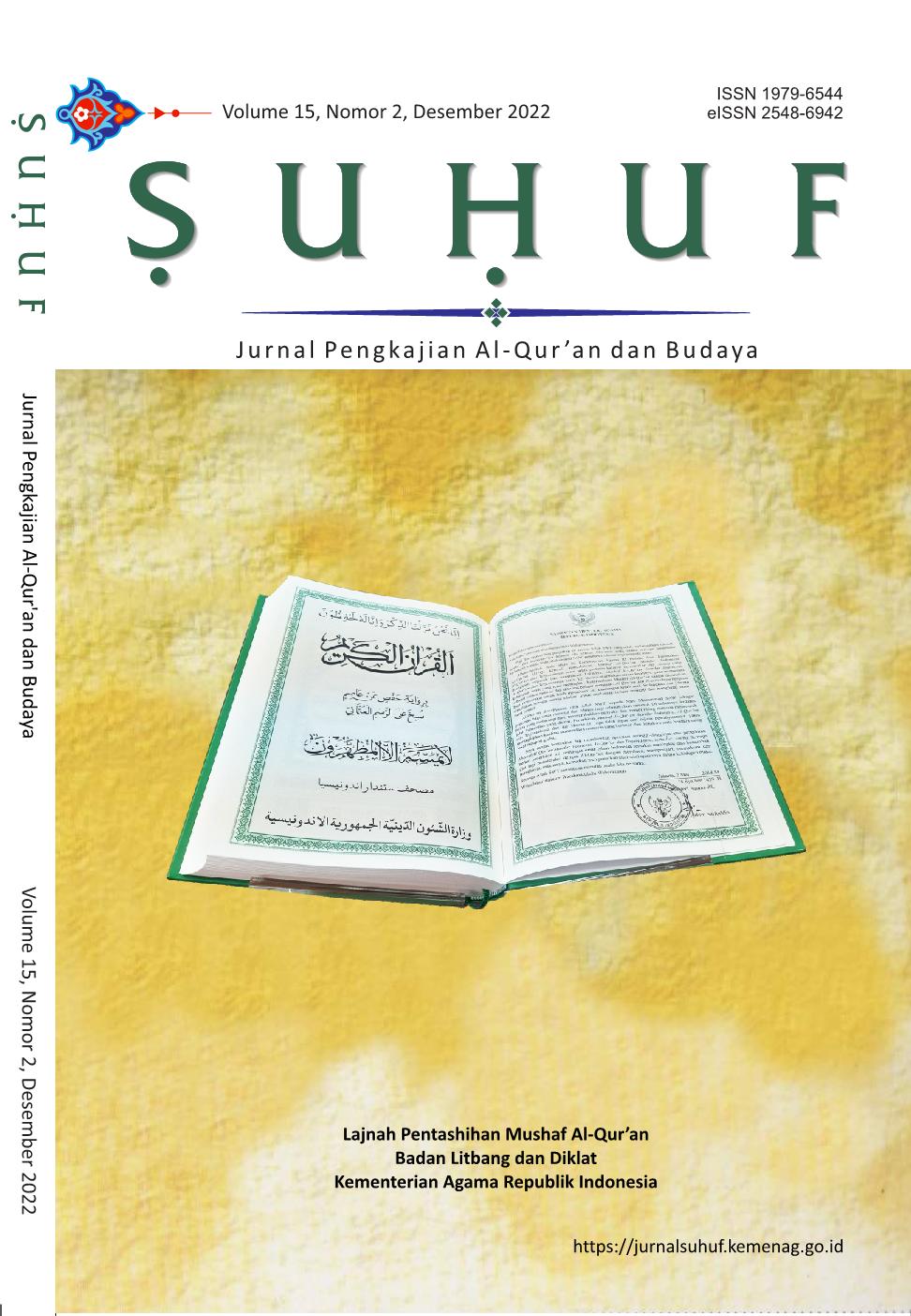 How to Cite
Richtig, I., & Saifullah, M. (2023). "Quranreview": Interaksi Anak Muda Muslim dengan Al-Quran di Era Digital. SUHUF, 15(2). https://doi.org/10.22548/shf.v15i2.765
Copyright (c) 2022 SUHUF
This work is licensed under a Creative Commons Attribution-NonCommercial-ShareAlike 4.0 International License.