Pergeseran Wacana Penafsiran Hubungan Antara Muslim dengan Ahli Kitab di Indonesia: Perbandingan Penafsiran Hamka dan Nadirsyah Hosen terhadap Surah Al-Baqarah/2:120
Abd Muin

Universitas Islam Negeri Sunan Ampel Surabaya

Riksan Riksan

Sekolah Tinggi Ilmu Ushuluddin Darussalam Bangkalan

Umar Zakka

Sekolah Tinggi Ilmu Ushuluddin "Darussalam", Bangkalan
Abstract
This article aims to portray the shift in the interpretation of Indonesian mufasir towards al-Baqarah/2: 120 between Hamka, who lived during the transition to independence and Nadirsyah Hosen, who lived in an era of openness and dynamics. Through qualitative research methods in the form of literature and critical discourse analysis approaches, the authors found. First, Hamka's interpretation contains sentiments towards non-Muslims in the form of Christianization and the spread of Jewish influence on Muslims. Hamka's contacts with non-Muslims influenced this interpretation during the war for independence, and Tafsir al-Azhar was written during a period of solid nationalism, which influenced dominant public discourse. Second, the interpretation of Hamka has shifted due to Indonesia's different situations and conditions today. Nadisyah Hosen interpreted the word millah to mean the Qiblah and self-identity and only focused on the Prophet Muhammad and the People of the Book around Medina as a reminder, not an attempt to Christianize and control the Jews over Muslims. This interpretation is influenced by Nadirsyah Hosen's life experiences while studying and having a career abroad and the influence of Gus Dur's thinking.
Downloads
Download data is not yet available.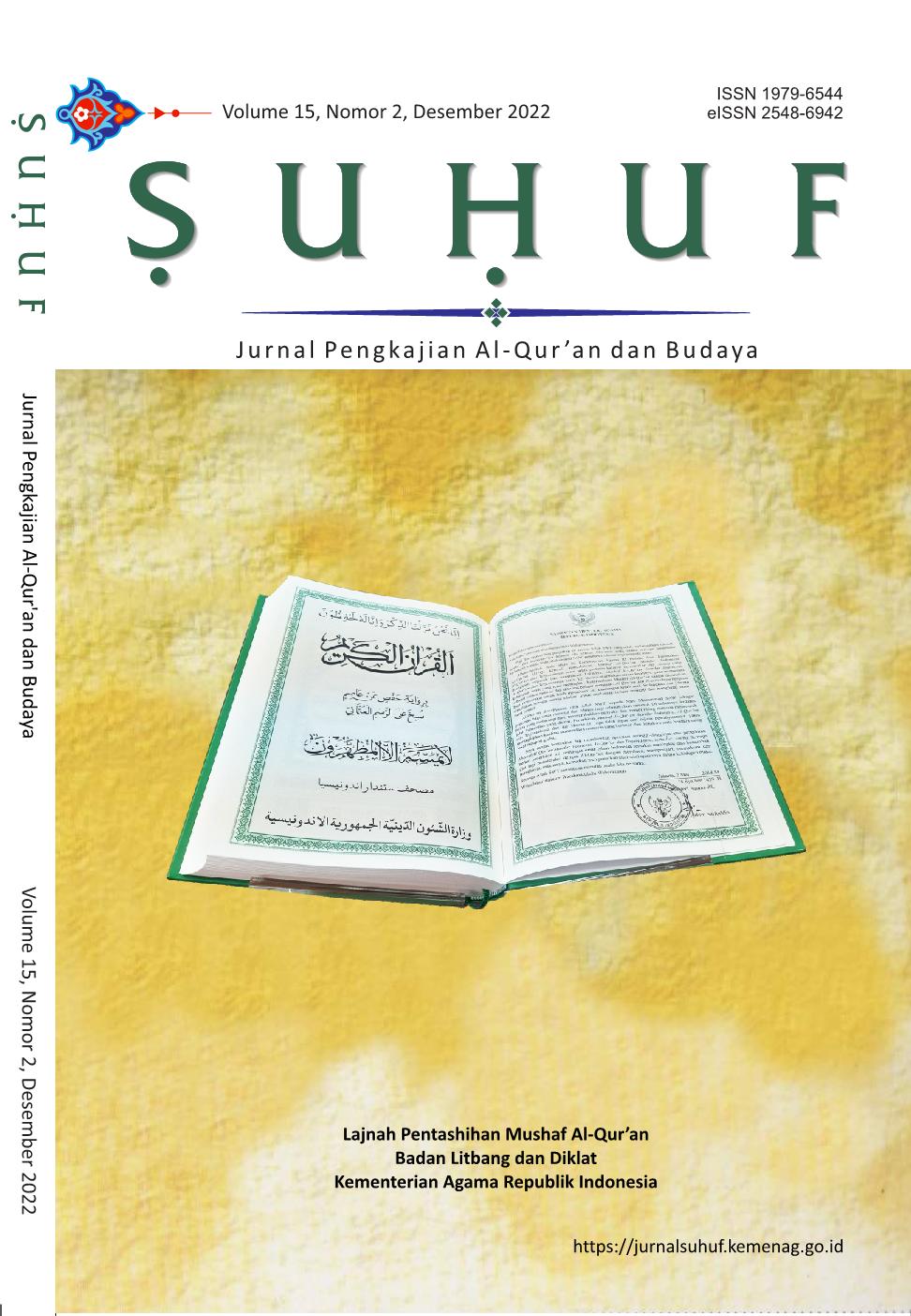 How to Cite
Muin, A., Riksan, R., & Zakka, U. (2023). Pergeseran Wacana Penafsiran Hubungan Antara Muslim dengan Ahli Kitab di Indonesia: Perbandingan Penafsiran Hamka dan Nadirsyah Hosen terhadap Surah Al-Baqarah/2:120. SUHUF, 15(2). https://doi.org/10.22548/shf.v15i2.758
Copyright (c) 2022 SUHUF
This work is licensed under a Creative Commons Attribution-NonCommercial-ShareAlike 4.0 International License.