INDEKS KEMAMPUAN BACA TULIS AL-QUR'AN MAHASISWA UIN DI INDONESIA:
Tingkat Kemampuan, Faktor Penyebab, dan Upaya Peningkatannya
ahmad jaeni

peneliti LPMQ
Abstract
This paper presents the results of the study of Qur'anic literacy index of the students of the State Islamic University (UIN) in Indonesia in 2019. The research was conducted in order to portray and map the reading and writing ability of the Qur'anic literacy of the students and elaborate number of factors underlying them, as well as the efforts that have been made UIN to improve the Qur'anic students' literacy. By using a quantitative approach, it is obtained that the index of the ability to read and write the Qur'an of UIN students in Indonesia nationally is at the moderate level. However behind that phenomenon, it is found another picture which shows that the index reading and writing ability of the Qur'an in a number of UIN is at the low level, even at the lowest. One of the main factors is the lack of completeness in taking Qur'anic learning before entering UIN students. All UIN in Indonesia have attempted a number of programs to overcome these conditions, but the results are varied and have not been fully effective. To improve the Qur'anic education system at all levels becomes the effort that must be done, besides to make standardization for the improvement of reading and writing of the Qur'an for the students of UIN.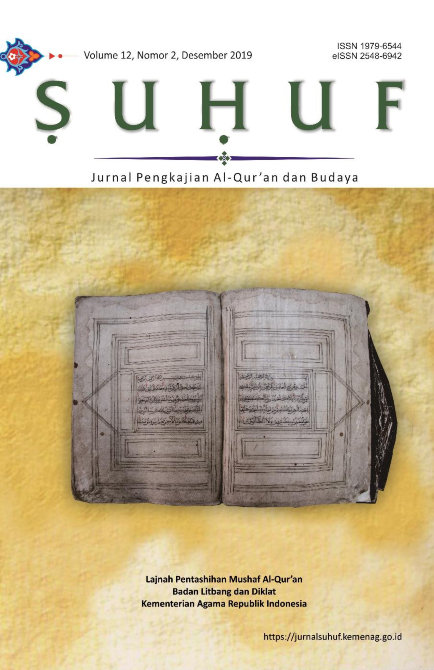 Copyright (c) 2019 SUHUF Jurnal Pengkajian Al-Qur'an dan Budaya
This work is licensed under a Creative Commons Attribution-NonCommercial-ShareAlike 4.0 International License.