MENUJU KESETARAAN ONTOLOGIS DAN ESKATOLOGIS?
Problematika Gender dalam Perubahan Terjemah Ayat-Ayat Penciptaan Perempuan dan Pasangan Surgawi dalam Al-Qur'an dan Terjemahnya
AKHMAD SUPRIADI

IAIN Palangka Raya
Abstract
This article aims at examining the translation changes in the Qur'an and its Translation (QDT) published by the Ministry of Religious Affairs of the Republic of Indonesia, especially in three editions (1969, 1990 and 2002) related to human creation (4: 1, 7: 189, 39: 6, 3: 21, 16: 72, 42: 11 ) and heavenly couple (2: 25, 3: 15, 4: 57). The article also attempts to uncover the ideological aspects, especially gender ideology, behind  the changes. This research proves the existence of the translation changes in the three editions, especially in the 2002 edition, which are not only related to diction (word choice), structure and sentence structure, but also the substance of translation. This article argues that the translation changes are related to the ideological shift of the state towards gender-friendly policy, and power relations between the state (especially through the Ministry of Religious Affairs) and translators (or precisely the correctors of the translation), and the position of translators (or the correctors of the translation) as social agents who are not always fully subject themselves to the ideology of the state.
Downloads
Download data is not yet available.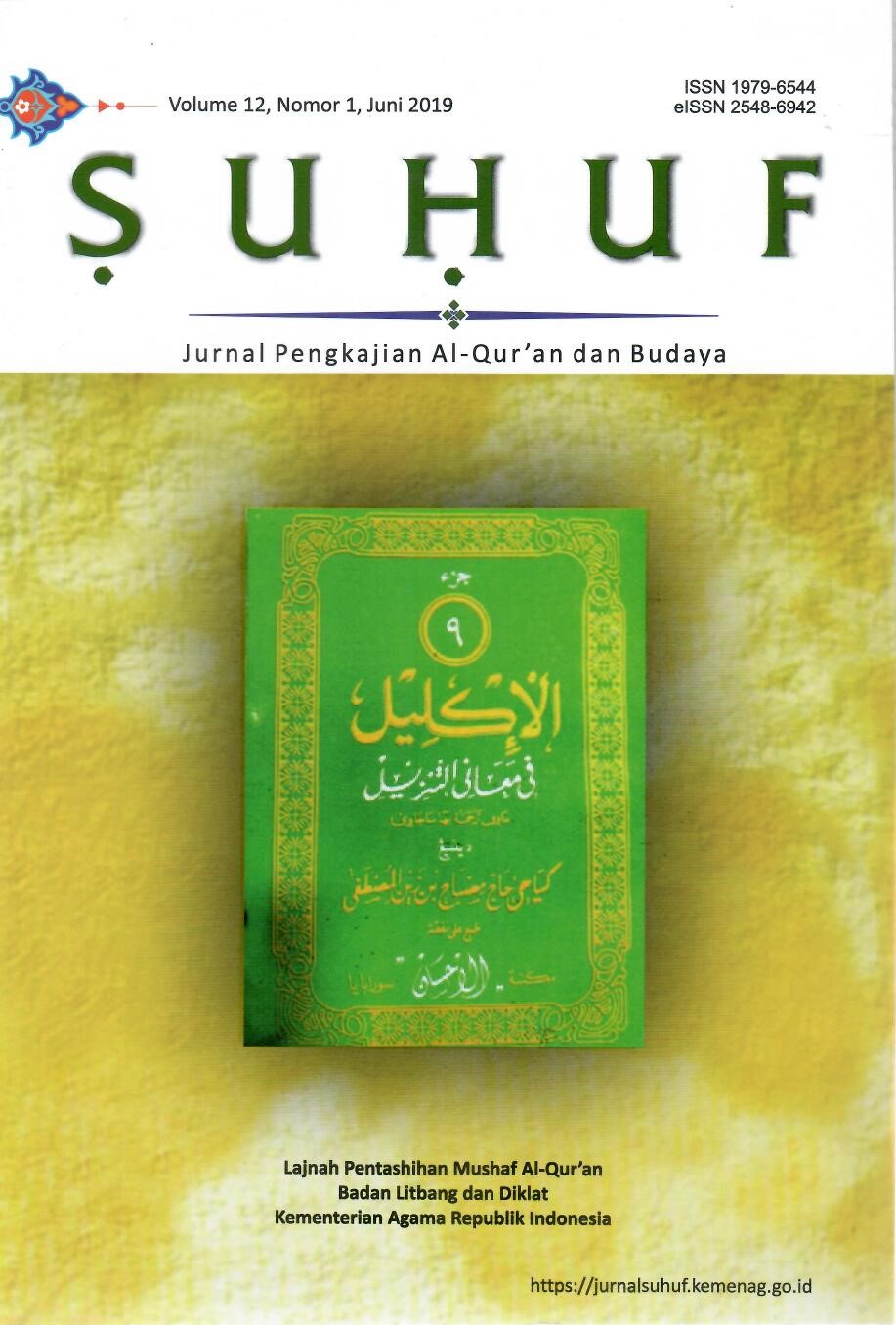 How to Cite
SUPRIADI, A. (2019). MENUJU KESETARAAN ONTOLOGIS DAN ESKATOLOGIS?. SUHUF, 12(1), 1-20. https://doi.org/10.22548/shf.v12i1.395