TAFSIR AL-QUR'AN POESTAKA HADI DI ANTARA IDEOLOGI MUHAMMADIYAH DAN KEBANGSAAN
Abstract
The article discusses one of the Muhammadiyah Quranic interpretations namely Poestaka Hadi written by Ki Bagoes Hadikoesoema (d. 1954), a chairman of Muhammadiyah and a national figure. This article examines the extent to which Muhammadiyah's ideology and nationalism discourse are discussed in Poestaka Hadi, and will answer three questions, how is the development of the Qur'anic interpretation in Muhammadiyah; how was Poestaka Hadi compiled; and how does Poestaka Hadi show the ideological tendencies of Muhammadiyah and its nationalism. By doing history and hermeneutical analysis, Poestaka Hadi was a new genre of Qur'anic interpretation in Muhammadiyah. Poestaka Hadi was structured as piwoecal sae or a guide to life in the community which includes the themes of faith, charity, and morals. Muhammadiyah's ideology appears at the point of concern of Ki Bagoes Hadikoesoema in giving life guidance to aspects of faith, charity and morals. The methodology of interpretation of Poestaka Hadi leads to a rational and contextual approach. Meanwhile, the nationalist ideas of Poestaka Hadi are appeared in the practice of social values such as the concept of piwoecal sae, leadership and organizational ethics.


Keywords
Ideology, Muhammadiyah, Qur'anic exegesis, Poestaka Hadi, Ki Bagoes Hadikoesoema.
Downloads
Download data is not yet available.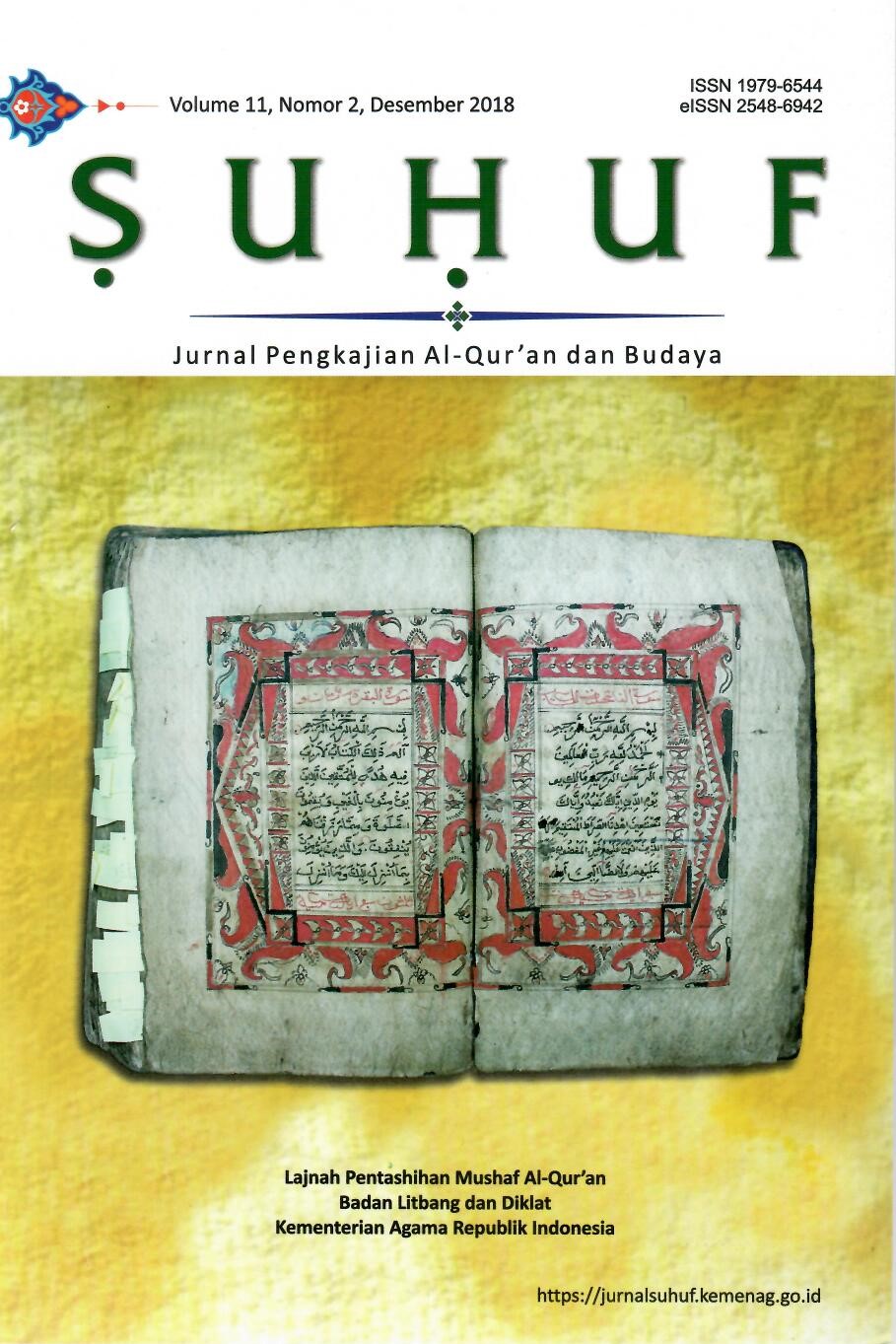 How to Cite
Kiptiyah, S. (2018). TAFSIR AL-QUR'AN POESTAKA HADI DI ANTARA IDEOLOGI MUHAMMADIYAH DAN KEBANGSAAN. SUHUF, 11(2), 257 - 281. https://doi.org/10.22548/shf.v11i2.380
Copyright (c) 2018 SUHUF Jurnal Pengkajian Al-Qur'an dan Budaya
This work is licensed under a Creative Commons Attribution-NonCommercial-ShareAlike 4.0 International License.