HAK-HAK PEREMPUAN DALAM TAFSIR AL-IBRĪZ DAN TAFSIR TĀJ AL-MUSLIMĪN
Aunillah Reza Pratama

UIN Sunan Kalijaga
Abstract
This article discusses the issue of women's rights in the perspective of the Javanese Qur'anic exegesis. This study is motivated by the phenomenon of patriarchal culture developing in the life of the Javanese people. Al-Ibrīz's exegesis is the Qur'anic interpretation by Bisri Mustafa and Tāj al-Muslimīn by Mishbah Mustafa reflect the phenomenon of patriarchal culture. This study tries to know the background and the reasons of the differences in the interpretation of both exegeses. Through the analysis of Gadamer hermeneutics, this study shows that the patriarchal nuances in the interpretation of both are influenced by the sources of interpretation and the approach being used. Both of those exegeses use classical commentaries and fiqh works written by Middle Eastern scholars who are also patriarchal in character. In addition to that, the use of the taḥlīli interpretation method with the textual approach ('umūm al-lafẓi) also has an impact on the results of interpretations which tend to be patriarchal. The important difference between the two interpretations in responding to gender issues lies in the different situations and conditions at the time of writing. Mishbah tends to be more able to respond to gender issues than Bisri, because Misbah has come into contact with the thoughts of reformers who at that time began to flourish in Indonesia.
Downloads
Download data is not yet available.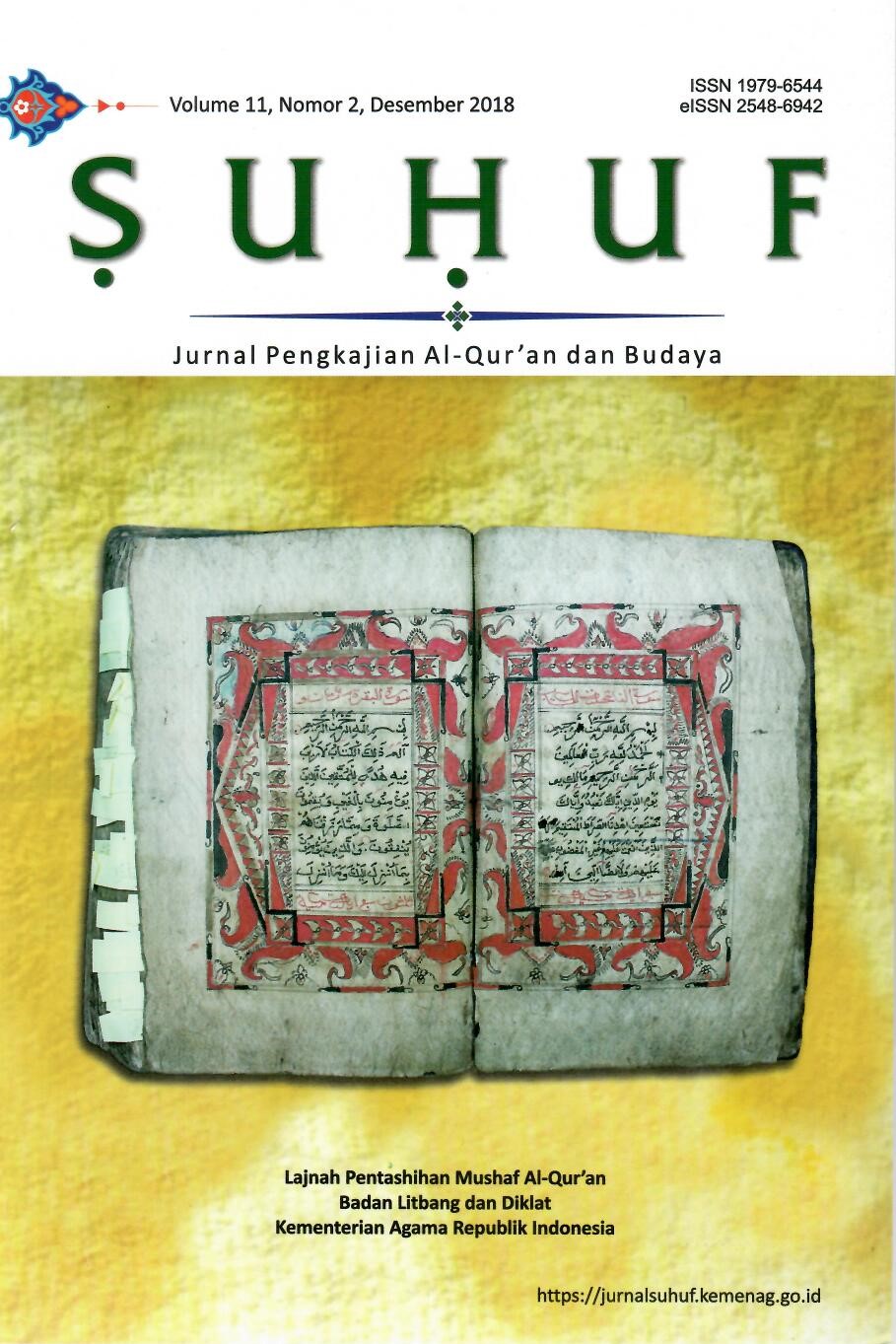 How to Cite
Pratama, A. (2018). HAK-HAK PEREMPUAN DALAM TAFSIR AL-IBRĪZ DAN TAFSIR TĀJ AL-MUSLIMĪN. SUHUF, 11(2), 283 - 308. https://doi.org/10.22548/shf.v11i2.359
Copyright (c) 2018 SUHUF Jurnal Pengkajian Al-Qur'an dan Budaya
This work is licensed under a Creative Commons Attribution-NonCommercial-ShareAlike 4.0 International License.